Queer Heroes NW 2022:
Cameron Whitten
Cameron Whitten is a queer-identified Black man who has dedicated much of his life to social justice and equality.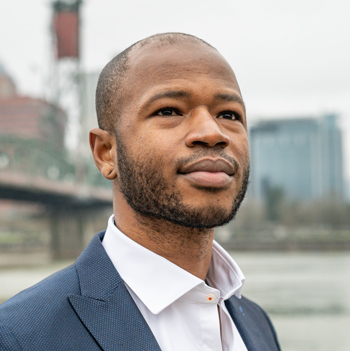 Cameron arrived in Portland in 2009 from Virginia. In 2011 he joined the Occupy movement, and camped in Lownsdale and Chapman Squares for the 38 days of the occupation; and in 2012, he got national attention with a hunger strike on the steps of Portland City Hall to protest the housing crisis. The strike lasted almost two months.
Also in 2012, he entered politics as a candidate for mayor of Portland. He wasn't elected, but he made The Oregonian's list of "most intriguing political figures" poll.
In 2015, Cameron became Executive Director of Know Your City, an organization that conducted walking tours to teach the history of Portland's LGBTQ community and to familiarize Portlanders with areas that were historically significant to Blacks and Asians.
In July 2018, Cameron became the Executive Director of Q Center, a community center serving Portland's LGBTQ+ community. In February 2019, he led the organization of an emergency LGBTQ town hall after a series of reports of physical attacks against LGBTQ individuals in Portland.
In June 2019, Cameron launched a capital campaign that raised $100,000 to renovate Q Center.
In early 2020, Cameron resigned his position with Q Center in order to run for a position on Metro Council.
In early 2018, Cameron founded a racial justice nonprofit called Brown Hope. Their Black Resilience Fund launched on June 1st, 2020, and in 28 days, more than 11,000 Portlanders came together to invest over $1 million in tangible relief for Black Portlanders grappling with the dual storms of racism and a global pandemic.
Cameron celebrated his 31st birthday on April 8, 2022, and, characteristically, instead of gifts he requested donations of $31 to Brown Hope.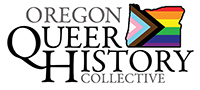 P.O. Box 3646 • Portland, OR 97208-3646 • info@glapn.org
Copyright © 2021, Gay & Lesbian Archives of the Pacific Northwest