Queer Heroes NW 2022:
Brandy June Knightly
Portland lesbian activist Brandy "June" Knightly was committed to a broad quest for social justice. Because she believed in equality and justice, she spent much of her life actualizing her beliefs.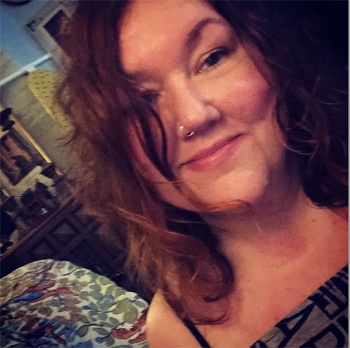 In addition to serving as Chair of the Lesbian Community Project and ongoing involvement with Portland's LGBTQ+  community, June spent time caring for others by delivering warm meals and clothing to unhoused Portlanders and was actively involved in movements for racial justice. June often acted as a "corker" (managing traffic to help keep demonstrators safe), and often did her work from the driver's seat of her truck, because of a knee injury that forced her to use a cane. June had also been diagnosed twice with cancer and had recently been declared in remission.
On a Saturday evening in February 2022, a group gathered at Portland's Normandale Park, preparing to protest  the killing of Amir Locke, a Black man killed in early February during a "no knock" raid " by a SWAT team In Minneapolis, MN. When a man approached the group demanding they leave, the demonstrators asked him to leave. Yelling, the man advanced upon the protesters, who pushed him away. The man pulled his gun, opened fire, and shot five people.
One died -- 60-year-old June Knightly.
June thought deeply about her responsibility and role in helping to shape the better world in which she firmly believed. She had a knack for building compromise and understood the importance of listening even if she disagreed with the speaker. She was committed to building bridges where she could.
Andre Miller recalls seeing June at protests while she was going through chemotherapy and losing her hair. Her commitment to activism regardless of personal hardships inspired Miller to say, "She was going through her own battles and still out there, because she really was passionate about this world being a better place."
The photo of Brandy June Knightly is from the Portland Mercury.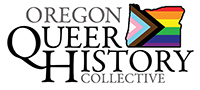 P.O. Box 3646 • Portland, OR 97208-3646 • info@glapn.org
Copyright © 2021, Gay & Lesbian Archives of the Pacific Northwest