Queer Heroes NW 2022:
Oliver Rocha
Oliver Rocha grew up in Maupin, a town in north central Oregon. At the 2020 census, Maupin's population was 453.
He came out as queer when he was 14, and transitioned at age 16.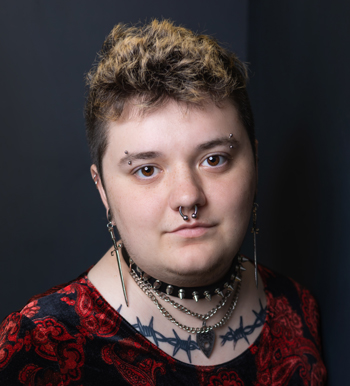 "It wasn't bad," he says reflectively. He's 22 now, and still in Maupin.
"I had the support of family and friends," he says of the years when he was questioning his gender, "and I haven't had any bad interactions except for a few random people . . ."
It wasn't bad, but there was something missing, Oliver recounts.
"I was that kid who had nobody and no one to look up to and no queer, young role models to ask questions of."
That's one of the reasons Oliver decided to form QClub in Maupin in the spring of 2022. The club aims to be an educational, conversation-based space for queer youth looking to connect with their community, and allies who want to be educated about
LGBTQ+ issues.
As a queer and trans man in rural Oregon, Oliver knows that his existence is radical in itself. Just by being there, he'll help supply to other people in the community the thing that he never had: the sense that they're not alone, and they can thrive.
Fifteen people showed up at the first meeting of QClub, including the pastor of a local church and a teacher from one of the schools in Maupin.
Many of the rest came from a considerable distance. In the open country east of the Cascades, they talk about hours rather than miles traveled, and Oliver estimates that some of his guests drove more than 45 minutes to attend the gathering.
"There's definitely diversity here [in rural Oregon]," he says, "and it should always be remembered in the conversations about how we can better serve our queer community for the entire state.
QClub meets every third Thursday in the conference room at the Maupin Library at 3:30PM.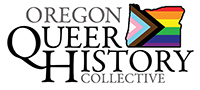 P.O. Box 3646 • Portland, OR 97208-3646 • info@glapn.org
Copyright © 2021, Gay & Lesbian Archives of the Pacific Northwest