Queer Heroes NW 2022:
Iden Campbell McCollum

Iden is a native of Brooklyn, NY by way of DC.
Iden comes from a proud southern and West Indian background. Iden's professional experience stems from his personal life experiences. After struggling with thoughts of suicide and self-harm since he was in the 3rd grade, Idens life passion is to support others in learning new ways of experiencing and reclaiming their lives after an attempt.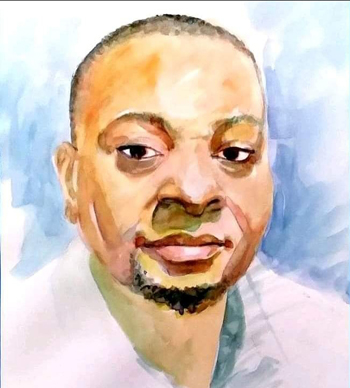 Iden has extensive experience as a professional activist and advocate for communities that are too often overlooked or ignored. He started out working for those with intellectual and developmental disabilities and now focuses on suicide prevention as a human rights and social justice issue. 
Iden is the chief investor of Twelve6 Strategies Inc., a social enterprise corporation. At Twelve6 Strategies Iden takes on dis-mantling the carceral systems that create violence in our society, which in turn causes self-harm and suicide to interpenetrate Black, Indigenous, and LGBTQ communities.
Iden currently serves as an advisor to the Oregon Alliance to Prevent Suicide, the National Suicide Prevention Lifeline Lived Experience Committee, and the Suicide Prevention Resource Center Lived Experience Advisory Committee.
The watercolor of Iden Campbell McCollum is by Portland artist Geeta Lewis.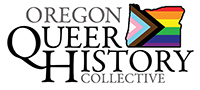 P.O. Box 3646 • Portland, OR 97208-3646 • info@glapn.org
Copyright © 2021, Gay & Lesbian Archives of the Pacific Northwest