Oregon Origins

By George T. Nicola
Late updated February 1, 2018
I am writing this article to document how certain events and actions that were initiated in Oregon had important beneficial effects in advancing LGBTQ (lesbian, gay, bisexual, transgender, or queer) equality on a national level.
The Burton case
In 1971, Peggy Burton was a public school teacher in a small town near Salem, Oregon. The principal asked if she was homosexual. She answered that she was, and he fired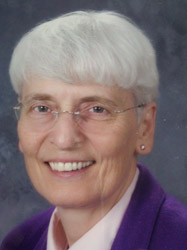 her. Peggy sued in U.S. District Court with the help of the American Civil Liberties Union (ACLU) of Oregon and its cooperating attorney Charles "Charlie" Hinkle. In the 1973 Burton v. Cascade School District ruling, Peggy won the case and got a financial settlement but not reinstatement for her job. The decision was upheld by the U.S Ninth Circuit Court of Appeals. Peggy is the first LGBTQ public school teacher in the United States to file a federal civil rights suit, and the first LGBTQ person in Oregon to file a civil rights lawsuit of any kind. I do not know if this decision had an effect in other cases, but I include it because it was an important advance. (http://glapn.org/6019Place_at_the_Table.pdf)   
Eugene's Measure 51
Peggy's case applied only to public school teachers. But civil rights protection was needed in other types of employment also.
University of Oregon gay law professor
Dom Vetri wrote the City of Eugene's 1977
ordinance that banned sexual orientation discrimination.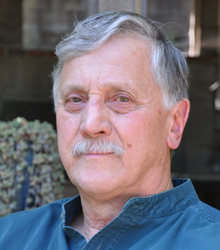 In every legislative session starting in 1973, LGBTQ activists and allies worked with the Oregon Legislative Assembly to introduce a statewide bill that would outlaw sexual orientation discrimination in public and private employment as well in in other categories. However, such a state law did not pass until 2007. In the meantime, advocates worked to pass similar ordinances on the local level. 
 In 1977, the small gay community in Eugene, Oregon was to first in the state to successfully get a law passed banning sexual orientation discrimination in employment, housing, and public accommodations. However, voters overturned it the following year with referendum Measure 51. This is one of a series of anti-LGBTQ ballot measures that passed in various parts of the country around that time. In an attempt to coordinate opposition efforts nationally, some of those activists formed a structure that eventually evolved into the Human Rights Campaign (HRC), today's most powerful LGBTQ advocacy organization. (http://glapn.org/6007historyLGBTQrights.html#viCityofEugene)
After the Eugene was defeated, activists continued their attempts at civil rights. In 1987, they got Oregon Governor Neil Goldschmidt to issue an executive order that would ban employment discrimination in the executive branch of state government. The following year, a conservative organization called Oregon Citizens Alliance (OCA) sponsored Ballot Measure 8 which overturned the order.
Lesbian activist Kathleen Saadat
worked tirelessly to fight
Ballot Measure 9 in 1992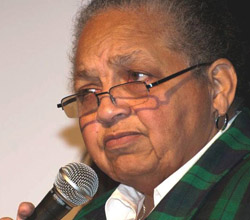 Emboldened by that victory, the OCA went even further four years later. In 1992, it sponsored Ballot Measure 9. This proposed Oregon constitutional amendment banned sexual orientation civil rights laws and even required that an anti-LGBTQ curriculum be taught in public schools. After a long and bitter battle, we finally won on this one. (http://glapn.org/6007historyLGBTQrights.html#viCityofEugene) It was a very important victory because if such an extreme measure had won in Oregon, it could have spread to other states. 
Assisting Coloradans
But while Oregon's Measure 9 was defeated, LGBTQ Coloradans were not so lucky. Voters there passed Amendment 2, placing into the state constitution a ban on sexual orientation civil right laws. Equality minded activists sued in federal court.
At the time, straight cisgender ally Ted Kulongoski was Oregon Attorney General. A couple of veteran LGBTQ activists approached Ted and asked if he would be willing to submit an Oregon amicus brief to support LGBTQ Coloradans.
Ted agreed to do that and assigned the work to two of his employees. One was openly gay Rives Kistler who was an Assistant Attorney General. The other was openly lesbian Oregon Solicitor General Virginia Linder.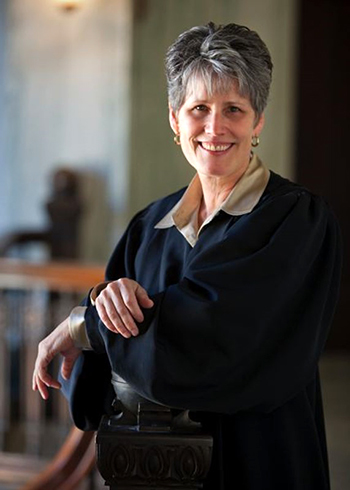 As Virginia explains it, Oregon's amicus brief pointed out that the Colorado statute was unique from other discriminatory measures passed in recent decades in that it specifically authorized wide scale discrimination in all aspects of life against a discrete group. Most laws authorizing discrimination traditionally have been directed to specific kinds of discrimination, such as discrimination in housing, employment, government benefits, or providing a business service or accommodation. Oregon's argument was that the Colorado measure, by its terms, prevented the state from protecting sexual minorities from discrimination of any kind. Because of its breadth, it amounted to a measure that simply made all discrimination against that discrete class lawful, and amounted to nothing more than a policy favoring discrimination for discrimination's sake. Such a policy, Oregon argued, could not be defended as a rational public policy choice that met the equal protection requirement of being a "legitimate" policy. Similar reasoning appeared in one other of the many amicus briefs filed with the court in the Romer case, but Oregon's brief was the only one that framed it in this distinct way, and the only brief in which several states stood together to oppose another state on the issue. (https://www.law.cornell.edu/supct/html/94-1039.ZO.html , Romer v. Evans, 517. US 620, 622* (1996) (listing amici curiae briefs filed in the case, including the brief filed for the State of Oregon et al))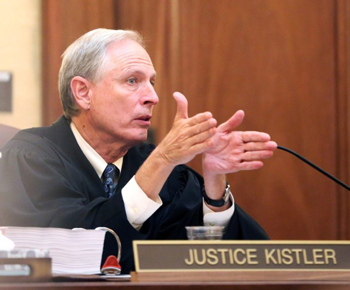 The case, Romer v. Evans, eventually went to the U.S. Supreme Court. Oregon's argument formed the basis of U.S. Supreme Court Justice Anthony Kennedy's ruling in overturning Amendment 2. He reasoned that the measure, because of its breadth in withdrawing government protection from discrimination in a seemingly "limitless number of transactions and endeavors that constitute ordinary civic life in a free society" lacked any rational relationship to legitimate state interests.  It was instead based solely on animus toward a specific group of people -- an unconstitutional "classification of persons undertaken for its own sake." (https://www.law.cornell.edu/supct/html/94-1039.ZO.html )
Kennedy's reasoning became especially important in subsequent years because it was the basis of three other U.S. high court decisions advancing LGBTQ equality. The reasoning applied in the Oregon brief was used in the Romer majority opinion issued by Justice Anthony Kennedy, which declared Amendment 2 to be a violation of the U.S. Constitution. Kennedy then extended the reasoning from the Romer decision to subsequent cases subsequent cases and similarly invalidated laws banning homosexual conduct (https://en.wikipedia.org/wiki/Lawrence_v._Texas), the Defense of Marriage Act as it prevented federal level marriage rights for same gender married couples (https://en.wikipedia.org/wiki/United_States_v._Windsor), and prohibitions against same-gender marriage (https://en.wikipedia.org/wiki/Obergefell_v._Hodges).
Jeremiah A. Ho of the University of Massachusetts School of Law, discusses the substantial federal question underlining in Obergefell v. Hodges:
Writing for the Obergefell majority, Justice Kennedy reasoned through the issue within a specific context of discrimination that he—as the author of now four canonical gay rights decisions in recent Supreme Court memory—began building in Romer v. Evans and has developed throughout the rest of the quartet: Lawrence v. Texas, US v. Windsor and Obergefell. In each of these opinions, Kennedy has relied on concepts of animus and dignity to create a narrative—both emotional and doctrinal—of the experience of marginalization endured by sexual minorities under the law. Gradually, the connection between animus and dignity in these cases has crystallized into an anti-stereotyping principle, proven crucial for mediating from one gay rights case to another and for overturning discrimination in each instance at the court. (http://www.jurist.org/forum/2015/07/Jeremiah-Ho-Obergefell-Hodges.php)
So, the four major U.S. Supreme Court decisions in favor of LGBTQ equality thus far evolved from judicial reasoning that started in Oregon. 
One of the major persons whose work helped defeat Oregon's horrendously anti-LGBTQ 1992 Measure 9 was Portland straight cisgender ally Thalia Zepatos. She later became Director of Organizing at the National LGBTQ Task Force and then the Director of Research and Messaging at Freedom to Marry.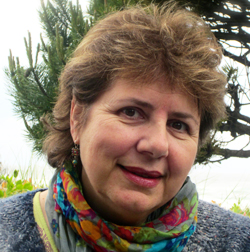 After the 2008 passage of California's anti-marriage equality Proposition 8, Thalia focused full-time on changing the way Americans talk about marriage for same-gender couples.  She did this working for the national group Freedom to Marry which was founded by marriage equality trailblazer Evan Wolfson. Thalia hired Oregon pollster Lisa Grove (and her colleague Melissa Chernaik), and they collaborated with Jeana Frazzini and Thomas Wheatley from Basic Rights Oregon (BRO), the state's major LGBTQ equality group to develop Why Marriage Matters, a public education partnership of over 30 state and national organizations.
Research found that the most effective message was that committed, long-term same-gender couples want the same things that most married couples do, in the words of a November 2011 Freedom to Marry research memo -- "mowing the lawn, helping an elderly neighbor, and talking about their hopes and dreams." Whereas in the past the conversation centered around wanting legal rights and benefits, now the talk was about the importance of love and commitment, building lives together, the creation of family. 
Oregon became the "laboratory state" for this new message frame, and Basic Rights Oregon and Freedom to Marry began field-testing a campaign in Oregon in 2010. Mailers and television ads for the effort, dubbed "Marriage Matters" showed same-gender couples and straight couples side by side, talking about how long they'd been together and the meaning of marriage to their everyday lives. ("We've been together for 31 years.... We share the laundry, cooking, vacations and the happiness we wish for our children and grandchildren," a beaming lesbian couple said in one mail piece.)
Interestingly as the national campaign began to use the "Marriage Matters" title and messaging, they were threatened with legal action by a right-wing Christian group which was doing marriage counseling (and political work!) under the same title. After the successful tests in Oregon, the national campaign was then named "Why Marriage Matters." (see whymarriagematters.org for sample materials developed in various states)
Widely credited as a "message guru" who cracked the code on marriage, Thalia organized a national Marriage Research Consortium that included several national as well as state organizations that collaborated on research and message experiments together. Once they had developed the new "love and commitment" message frame, they continued to work together to find messages that could successful respond to opposition attacks focused on how same-gender marriage (and LGBTQ people) would be harmful to children. They also worked to research and develop culturally-competent messages for Latinos, African Americans, several Asian and Pacific Islander communities, Mormons, and other groups.
The Marriage Research Consortium (with Basic Rights Oregon as a key partner) also tested and developed ideas around effective messengers for the campaign, as well as effective canvass and conversational strategies for engaging with voters. These all became part of the "marriage toolbox" that was shared with more than 35 state campaigns. Lesbian activist Holly Pruett of Portland (who also had worked to defeat the many early anti-LGBT measures on the Oregon ballot) worked alongside Thalia to coordinate the work of the MRC and support many of the state campaigns to build support for marriage.
Thalia's work led directly to the first four statewide marriage victories at the ballot on election day, November 6, 2012 with ballot marriage equality victories in four states -- Maine, Washington, Maryland, and Minnesota. Prior to that date, same-gender marriage had been placed on 31 state ballots -- and voted down 31 times. Nate Silver and many widely-respected national pollsters and academics remarked that the growth in public support for marriage was "exponential" once the new messaging was adopted.
Even though marriage equality in most states was a product federal and state court decisions, the increase in public acceptance that Thalia and her crew helped bring about created a more stable acceptance that help solidify the advance.  As Judge Robert Shelby of Utah wrote in the Kitchen v. Herbert marriage case, "It is not the Constitution that has changed, but our knowledge of what it means to be gay or lesbian."
Since the nationwide victory on marriage at the Supreme Court in 2015, Thalia has gone on to assist marriage campaigns in Ireland, Australia, and a half-dozen other countries.
Sources of this information include my email interviews with Thalia; Thalia's Queer Heroes Northwest Award narrative at http://glapn.org/6352ThaliaZepatos2013.html; and this lengthy article:
http://www.theatlantic.com/politics/archive/2012/12/the-marriage-plot-inside-this-years-epic-campaign-for-gay-equality/265865/
For more information, see the documentary The Freedom to Marry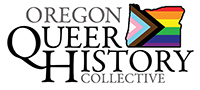 P.O. Box 3646 • Portland, OR 97208-3646 • info@glapn.org
Copyright © 2018, Gay & Lesbian Archives of the Pacific Northwest