Queer Heroes NW 2021:
Lulu Luscious

Lulu Luscious is an up-and-coming drag queen in the Portland area.
Lulu's life began in 2013 when James, the son of Vietnamese immigrants and a graduate of Parkrose High School, grew unhappy with his 9-5 life in the corporate world. He looked around for a more community-oriented life.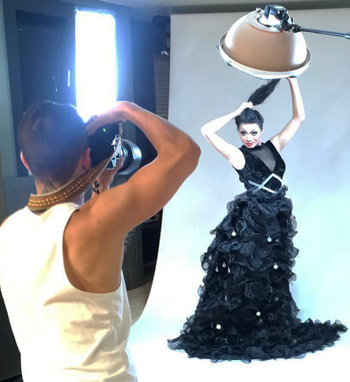 One year later, Lulu was crowned Miss Gay Pride of Portland. In that same year, Lulu was also crowned the first Miss HIV Awareness of Portland. Since then, Lulu has spent her time helping organizations that help promote sexual education and resources for Queer Youth and beyond.
She helped form the Cascade AIDS Project (CAP) Junior Board in 2017 and currently sits on the Red Dress Party Board, a non-profit organization she's been a part of for 11 years. She has also fundraised for Pride NW, Camp Kids Connection (KC), The Oregon Food Bank, Angel Hair Foundation and other organizations through her exciting emceeing endeavors.
COVID-19 brought many changes in plans, but it didn't slow Lulu down. She has been doing remote work with Camp KC and headlined the first and only National Drag Drive Thru at Shine Distillery—a pioneering event that ran through 2020's Holiday Season and received coverage from Conde Nast Traveler.
As the leader of the official Drag Queen Story Hour, Portland chapter, Lulu was chosen to close out Pride Month's Digital Drag Queen Story Hour readings. Her next reading to a national audience will be livestreamed in partnership with Salt & Straw on Sunday, June 27th, 2021. You can join her reading from both the Official Drag Queen Story Hour and Salt & Straw accounts on Instagram at 11am PST.
In her spare time, Lulu enjoys training her newly adopted, four-legged Best Friend, Monkey. In her professional life, Lulu works to help Portlanders close on their perfect homes and investments.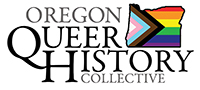 P.O. Box 3646 • Portland, OR 97208-3646 • info@glapn.org
Copyright © 2021, Gay & Lesbian Archives of the Pacific Northwest