Queer Heroes NW 2022:
Cindy Surendorf

Cindy Surendorf established the Surendorf Foundation in 2010 to archive her father's art and history. She wanted to have the students create an art piece sharing their greatest concern. Cindy soon realized how many students were dealing with LGBTQ+ issues. She decided her mission was to "come out" so that they would have a safe person to talk to during workshops.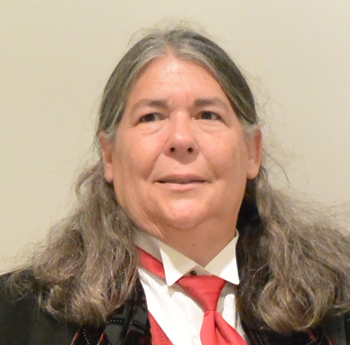 Cindy found out about Portland's Q Center. The people there seemed open and professional. She was part of the advisory board that advised the senior program leader, Susan Kocen, and participated in the *eRa* (Encouraging Respect for Aging). During her seven years at Q Center, Cindy was able to join many boards such as Oregon Safe Schools (OSSCC). She helped SMYRC (Sexual & Gender Minority Youth Resource Center) move into  their own building, worked with a Q Center based trans group and with GLAPN.  Cindy curated the gallery for 2 years and taught many workshops. She started the Rainbow Arts Project in 2016 as a mentorship program for seniors and for GSA (gay/straight alliance) high school groups. 
Cindy's biggest achievement was being the fiscal sponsor for Oregon's ECET2 (Elevating and Celebrating Effective Teaching and Teachers) along with Brett Bigham, they taught workshops to over 900 Oregon teachers on sensitivity to the LGBTQ+ students and resources for them. These were the three best years of her life in the teaching world and best seven years in LGBTQ+ world.
Sad to say, Cindy's health has been a concern. 
Today, 2022, Cindy is doing her best just to help care for her 5-year-old granddaughter. She is financially attempting to save the non-profit Foundation by selling off parts of her collection that are not in the history archives while keeping the faith that the
LGBTQ+ community will continue to be served in schools.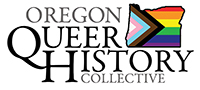 P.O. Box 3646 • Portland, OR 97208-3646 • info@glapn.org
Copyright © 2021, Gay & Lesbian Archives of the Pacific Northwest