Queer Heroes NW 2021:
Melissa Cornelius Lang

Melissa Cornelius Lang is a bisexual professional historian and activist. She has worked for Oregon Historical Society, Know Your City (KYC), and was the Oregon Women's History Consortium Fellow.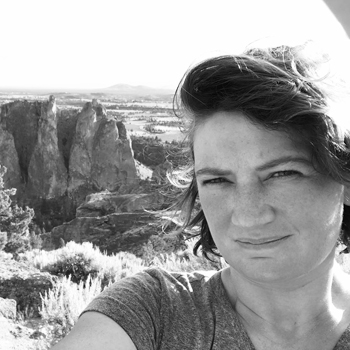 Her activism work includes sitting as Secretary of the local NAACP (2015 - 2018), and organizing closely with Right 2 Survive, Sisters of the Road, and Hazelnut Grove. While working for KYC Melissa worked alongside community members to write Pride Forever, a public history walking tour of downtown that incorporates oral history lessons and examines spaces that are significant to local LGBTQ history.
In the process Melissa has become one of the few experts on Portland LGBTQ history. Pride Forever is currently evolving into a GLAPN sponsored tour and brings a historian's perspective to ways Portland's LGBTQ community resisted homophobic oppression during much of the 20th century. In 2018 Melissa and comedian and queer activist Belinda Carrol co-founded the George T. Nicola LGBTQ+ History Fellowship which promotes the study of our history in the Pacific Northwest. The program is now an educational collaboration between Pride Northwest and GLAPN.
Melissa has been active in GLAPN since 2016 and is the current Vice President. During this time she has consulted on archival institutions, identified and procured archival materials, and is currently helping with structural development for the organization, which includes roles and long term planning. She is supporting the effort for GLAPN to advance the oral history collaboration with the Portland State University LGBTQ Capstone. Melissa has assisted and advised with the Harvey Milk Street Project and has helped with media relations regarding GLAPN programming such as Queer Heroes.
Melissa is also a houseless rights advocate and currently works for Sisters of the Road, a barter work cafe founded in 1979 which helps alleviate the oppressions of Portland's unhoused neighbors.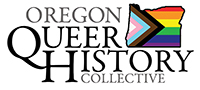 P.O. Box 3646 • Portland, OR 97208-3646 • info@glapn.org
Copyright © 2021, Gay & Lesbian Archives of the Pacific Northwest