Queer Heroes NW 2021:
Patt Bekken

In 2008 Patt Bekken attended her first PFLAG meeting in Forest Grove not long after her college age son came out to her as a gay man. Patt recalls she told him, "That's okay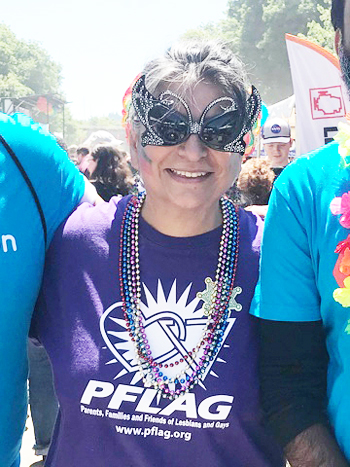 Honey. I'll always love you and protect you." Patt knew her life had changed forever after that first PFLAG meeting. She remained active in the PFLAG Forest Grove chapter until it disbanded a few years later, then she joined the Portland chapter.
When PFLAG Portland began to expand into Washington County in 2014, Patt with her connections in the LGBTGIA+ community in Forest Grove and Hillsboro volunteered to lead the effort and as a result became a member of the PFLAG Portland Board of Directors.
In 2019, Patt took over the helm of the PFLAG Portland organization and became President. Patt's strengths lie in her ability to personally connect with people, nowhere more evident than in the intuitive way she guides families new to PFLAG. Prior to being a part of the PFLAG family Patt worked in the Latinx and Catholic communities in Hillsboro and Portland, including training community members on antiracism. She brings her strong dedication to anti-bias work and the ability to connect many communities and service organizations into her PFLAG work. Patt firmly believes that when people are supported to live their authentic lives, everybody wins!
Mom, activist and PFLAG President - Patt Bekken is truly a Queer Hero.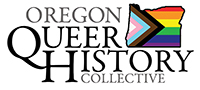 P.O. Box 3646 • Portland, OR 97208-3646 • info@glapn.org
Copyright © 2021, Gay & Lesbian Archives of the Pacific Northwest