Queer Heroes NW 2021:
Isaiah Tillman

Isaiah Tillman was a shy and withdrawn kid. He struggled with body image issues and he spoke with a stammer.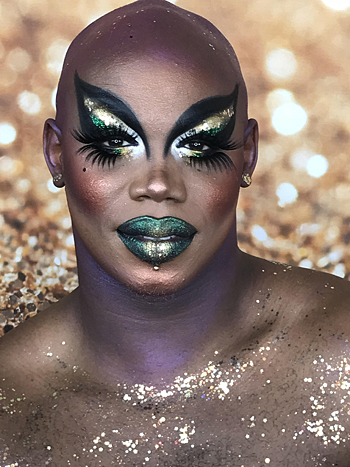 Dance gave him tools to deal with all of that, starting in middle school.
He's not the first, and won't be the last, young person who found meaning and purpose in the arts.
Isaiah made his club debut at age 14. Today he is ranked in the top 50 most influential burlesque performers in the world.
"Music was the first thing powerful enough to make me feel like nothing else existed in a moment. Other times, it gave me the ability to feel everything!" he told an interviewer at The Advocate.
Twenty years after Isaiah first realized people would pay attention when he danced, he has been headlined in Australia, Austria, Jamaica and Finland. He holds three gay pageant titles: Mr. Gay Pride 2010, Mr. Oregon Gay United States 2012, and Mr. NW. Fierce 2014. He was featured in the Netflix "Burlesque, Heart of the Glitter Tribe," and has performed on America's Got Talent.
Isaiah is both creator and producer at BOYeurism, a gender-inclusive and queer-positive cabaret that allows him to uplift performers who don't get supported elsewhere in town.
Isaiah also teaches dance locally, nationally, and internationally. Outreach seems to require some personal cost – as striking as he is onstage, Isaiah's private persona is that of a thoughtful gentle-spoken introvert. However, one of his goals is, "to inspire, educate, and mentor other B.I.P.O.C people."
"Part of my commitment to staying visible and doing interviews and things like that while being this introverted hermit of a person, I commit to that because someone needs to see that," Tillman says. "Someone needs to see me because I am like them."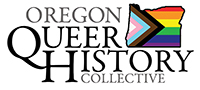 P.O. Box 3646 • Portland, OR 97208-3646 • info@glapn.org
Copyright © 2021, Gay & Lesbian Archives of the Pacific Northwest