Queer Heroes NW 2021:
Beverly Standish

Bev Standish started out as a teenager, playing piano 4-8 hours a day with the goal to become a concert pianist. However, spinal meningitis had other plans for her.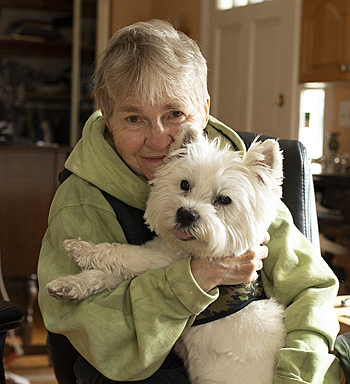 Bev came out the hard way by sharing her preferences for women with the wrong person at the wrong time (1972) and in the wrong place. She was locked up by people who perceived her sexual orientation as being a mental illness. After having her brain chemically altered, she somehow finished the course work for her master's degree in music therapy. Bev went to work as a piano accompanist for a music teacher.
Bev moved to Portland where she was music director for the Portland Women's Theater Company for several years, lead guitar for the Blues Sisters, played keyboard for Vital Move and formed her own band, The Chase. She also became the resident animal activist and provided rehabilitation for little wild creatures.
Bev accompanied the Portland Lesbian Choir and was commissioned to write music for the Gala performance in Tampa Florida. She taught music for 23 years in Portland Public Schools, and gave reign to her passion for the visual arts.
Bev has become accomplished in photography, video, special effects, music and all things computer. She currently runs a video/animation/special effects studio called Digital Elf Studios and a camp for kids called Cinema Arts Camp which encourages kids who are interested in learning movie magic and the digital arts.
Bev has done photography, documentaries, music videos, and audio recordings for the LGBTQ community as well as video for GLAPN. She's also done photography, live streaming, and videography for Portland Public Schools, and the Portland Youth Philharmonic. Currently she is working with The Earth Regenerative Studies to preserve and make available an entire library of video work for and by lesbian women.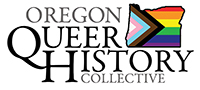 P.O. Box 3646 • Portland, OR 97208-3646 • info@glapn.org
Copyright © 2021, Gay & Lesbian Archives of the Pacific Northwest