Queer Heroes NW 2021:
Jax Wheatley

Jax Wheatley (thon/thons/thonself) has been a force in the LGBTQ+ community for decades.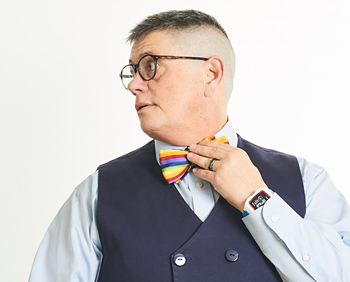 A Certified Public Accountant who has been working locally since 1998, Jax has long been concerned with the financial health of our community – as individuals, as couples, in business, and in non-profit organizations.
That concern led to long-term involvement with the Portland Area Business Association, Portland's LGBTQ+ Chamber of Commerce. Jax has volunteered regularly for PABA and other community organizations since coming out in 2003. Jax believes in the power of LGBTQ+ business and helping to grow the number of Certified LGBT Business Enterprises in Oregon.
Business Certification opens doors for small business owners to new opportunities and larger contracts as companies, worldwide, seek to expand their spending to include more diverse businesses and individuals.
Jax has managed to run Rainbow Tax & Accounting, keep tabs on PABA, and do substantial pro bono work for Portland non-profits, while very publicly coming out twice – once as a lesbian in 2002, and again as non-binary transgender a decade later. Jax remains a proud parent of four, and grandparent of two.
In the last four years, Jax served the PABA Board, the last two as president, Jax's main purpose has been to recruit and prepare a younger leadership. New leadership is now building on PABA's almost 30 years of success to become Oregon Pride in Business and move toward the future.
Jax says "... as us older farts retire," although nobody can quite imagine using "Jax Wheatley" and "retired" in the same sentence.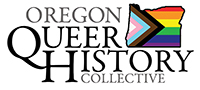 P.O. Box 3646 • Portland, OR 97208-3646 • info@glapn.org
Copyright © 2021, Gay & Lesbian Archives of the Pacific Northwest