Queer Heroes NW 2021:
Transpose PDX

Jamie McLeod-Skinner has been an out lesbian since the late 1980s.
"I was just being honest about who I am," she explained. "Back then, politicians shunned the LGBTQIA+ community. Like any excluded group, we had to win hearts and minds to be recognized. I've been out in every job and elected role since then, including my work in former war zones. That's how change happens."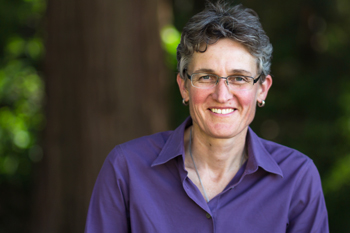 Jamie is a lifelong advocate for marginalized people, including the LGBTQIA+ community. She believes our lived experience shapes our impact as leaders. In her current role on the Jefferson County Education Service District Board, Jamie was the first out lesbian elected east of the Cascades. She championed the JCESD's adoption of the OAESD Task Force on Equity and Racial Justice policy statement, a remarkable feat in a conservative county. When asked about her advocacy for the BIPOC community, Jamie said, "While I can't know someone else's experience, I know what it's like to be othered and not have your voice heard."

She earned the attention of Oregonians during her 2018 run for Congress in Oregon's most conservative district. While she didn't unseat the 20-year incumbent, her "show up, listen, and be yourself" approach resulted in the largest voter swing of any district in the country. Her 2020 run for Oregon Secretary of State brought rural progressives "out of the closet" – she won rural counties but lost the primary. She built on that to create TeamJamieForOregon.com, which supports emerging progressive rural and BIPOC leaders.
An engineer, planner and attorney, Jamie works to build healthier communities and bring people together across divides. Jamie and her wife, Cass, live in Central Oregon. Jamie is currently serving as Interim City Manager of Talent and leading the rebuild effort after the devastating 2020 wildfire destroyed a third of the city.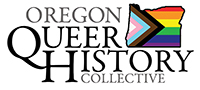 P.O. Box 3646 • Portland, OR 97208-3646 • info@glapn.org
Copyright © 2021, Gay & Lesbian Archives of the Pacific Northwest