Queer Heroes NW 2021:
Mary Schutten

Mary Schutten has been advocating for women and lesbians since she was in high school, when she marched with Take Back the Night. Later, as a professional tennis player, she worked to organize women's sports in Seattle, and later still she helped in child-custody cases with lesbian moms.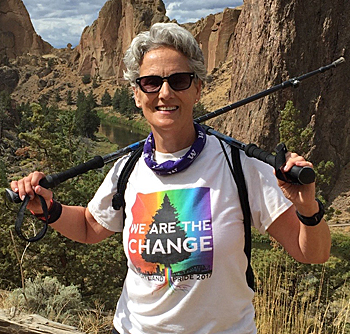 In 1997 Mary moved to Portland. She demonstrated a knack for fundraising events that were also fun. She volunteered for the Lesbian Community Project and Love Makes a Family, among others, and after the Pulse gay nightclub shooting in 2017, she worked with her peace partners to co-train 30 peacekeepers to help ensure that the 2017 Portland Pride Pride Northwest was a safe and secure event. She has been a worker or adviser for Womxn's Marches from 2017- 2021.

Mary works for equity and equality in the broader community, getting involved in politics and policy change to work toward those goals. She ran the $456 billion bond campaign to rebuild three Portland high schools and repair crumbling infrastructure in several middle and elementary schools. Mary's focus is on electing women, especially women of color and lesbians, to city, county, and statewide office.
In 2017 she went into hyper-speed to counter the 45th Presidential Administration. She helped lead Greater Portland NOW, volunteered for the Democratic Party and Nasty Women Get Shit Done to protest. Mary recruited volunteers for Joe Biden in 2020, trained trainers to teach phone banking and phone banked herself making thousands of calls, and then made the same effort around phone banking and texting for the senate campaigns in Georgia.
Mary teaches at Portland Community College, works for her union, AFT, is a mom of three and grandmother to two wonderful adorable grandchildren.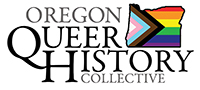 P.O. Box 3646 • Portland, OR 97208-3646 • info@glapn.org
Copyright © 2021, Gay & Lesbian Archives of the Pacific Northwest