Queer Heroes NW 2021:
Rita Schenkelberg

Rita Schenkelberg recently became the first person of color and first openly queer person to be elected to the City Council in Bend, Oregon.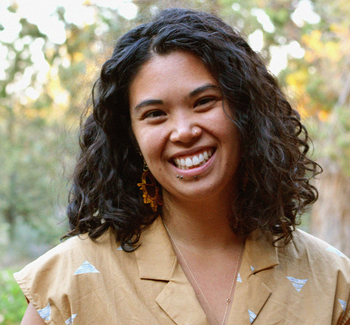 Rita said they started to think about running after listening the Bend City Council discuss the murder of George Floyd, who was killed last May after a police office kneeled on his neck in Minneapolis, Minnesota. They were disappointed, how the council responded and found the response lacking authenticity and depth.
When the filing period opened up, Schenkelberg was hoping to see a candidate who represented them and their community. But as time went on they realized if they wanted to see a queer person of color on council, they needed to run themselves.
"There's a narrative in Bend that there is no diversity here," Rita said. "And that's not true, as a queer person and as a person of color, I know both of those communities are here in Bend. They are humans I interact with daily."
But they had no representation in city government- until now.

Prior to their successful election to City Council, Rita served the community as a trauma informed counselor at NW Youth Discovery, a non-profit whose mission is to provide a home and treatment for at-risk youth where they can feel empowered and supported on their journey in life.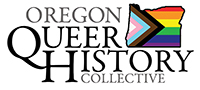 P.O. Box 3646 • Portland, OR 97208-3646 • info@glapn.org
Copyright © 2021, Gay & Lesbian Archives of the Pacific Northwest