Queer Heroes NW 2021:
Laura Erceg

Seven years ago, community-wide discussion identified a need for a safe space for LGBTQ+ young people, and Laura Erceg founded Queers & Allies of Coos County.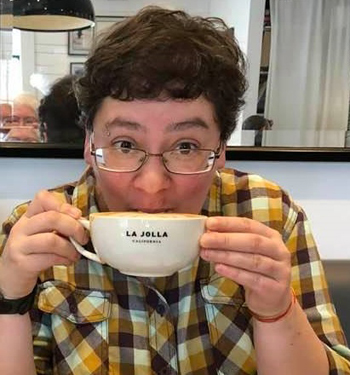 There was discussion about making Q&A part of the school system, but many LGBTQ+ youth didn't feel safe being out at school – or weren't part of the school system at all. Laura thought a stand-alone organization would be a better idea.
That's the way it has worked ever since. Q&A is a community program sponsored by United Way of Southwest Oregon. Everybody at Queers & Allies is a volunteer. Their support has historically come from small community grants, donations from members of the community – and out of Laura's pocket.
She has managed through thick, thin, and COVID, to keep activities going and to create a sense of family among the youth who attend Q&A. The reward: the teens who started attending Q&A in the early years are young adults now, still affiliated and sometimes helping with the programs, and there are youth involved in Q&A who never knew a time when there wasn't support for LGBTQ+ young people in Coos County.
Laura does this while working full-time in a supervisory position at the Kairos NW and devoting "spare time" to the planning committee of Southern Oregon Coast Pride.
In mid-2021, Laura wants the community to know about Q&A's Gender Affirmation Closet. Funded by mini-grants from the local Coordinated Care Organization, Advanced Health, and the Oregon Alliance to Prevent Suicide, Q&A is able to offer binders, makeup and other gender-affirming items at no cost to youth who need them. Advanced Health has also been able to offer financial aid to accomplish the name and gender marker changes on legal documents, so young people aren't stuck using their deadnames in school or when applying for work.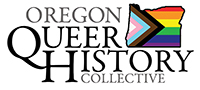 P.O. Box 3646 • Portland, OR 97208-3646 • info@glapn.org
Copyright © 2020, Gay & Lesbian Archives of the Pacific Northwest