Queer Heroes NW 2021:
Fay Stetz-Waters

In October 2017, attorney Fay Stetz-Waters was appointed to the Linn Country Circuit Court by Governor Kate Brown to fill a midterm vacancy. Although this was an appointment, it is still an elective office, so it was the first time an openly LGBTQ African American held an Oregon elective public office.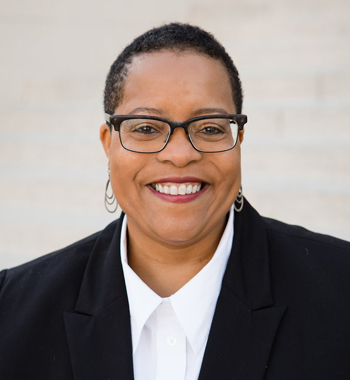 However, to retain her seat, Fay had to run in the following election which was in November 2018. Shortly after her appointment, a man who happened to be white and straight filed to run against her in the election. He won.
In April 2019, Fay was hired as Senior Assistant Attorney General to serve as the Director of Civil Rights at the Oregon Department of Justice by ally Oregon Attorney General Ellen Rosenblum. Fay manages the Bias Response Hotline, supervises civil rights litigation in Oregon and coordinates multi-state litigation on civil rights, education, and labor rights issues.
Fay served her country as a United States Marine and worked as a 911 dispatcher before attending Trinity College and Lewis & Clark Law School. In law school, Fay wrote extensively about crime victim rights, transgender persons rights, and marriage equality.
Fay and her wife, Karelia met in 1999 in Northampton,
Massachusetts and relocated to Oregon, Karelia's home state in 2001. They have lived in Albany since 2007 and say yes when asked to volunteer. They share their skills and perspective to help make Oregon a better and safer place for all.
Fay was honored to serve as judge for her community. Her portrait hangs in her old courtroom as a reminder of that historic moment when a Black lesbian Marine ran for elective office in a small, conservative, rural town.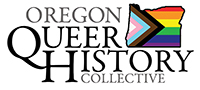 P.O. Box 3646 • Portland, OR 97208-3646 • info@glapn.org
Copyright © 2020, Gay & Lesbian Archives of the Pacific Northwest