Queer Heroes Northwest 2015:
Giovanni Blair McKenzie
Giovanni Blair McKenzie was born and raised in homophobic and transphobic Jamaica. He left in this mid-teens, and found a home with his grandparents in Portland.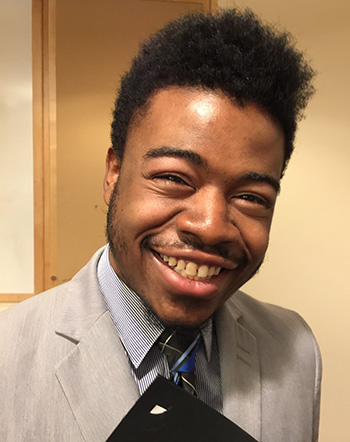 Giovanni's brilliance and dynamism is soon evident to the people he meets. He identifies as queer, and also as trans because of his genderqueer identity. So he is speaks passionately in his opposition to homophobia and transphobia. Because his ancestry includes black, Latino, and East Indian, he also recognizes the importance of countering racism.

In 2013 at the age of 19, Giovanni founded Queer Intersections (Qi) Portland. He remains Qi's Executive Director. Qi advocates for, promotes the visibility of, and works to build stronger communities for LGBTQ youth of color. It is one of the few organizations like that in the nation.

Because of Giovanni's articulate advocacy, the Human Rights Campaign appointed him as National Youth Ambassador. In this role, Giovanni delivered a compelling speech at the 2015 HRC Foundation's Time to THRIVE Conference. A video of the presentation is featured in the Southern Poverty Law's (SPL) Teaching Tolerance program. SPL notes that "His insights blew us away. In his speech Giovanni described growing up as an LGBT youth of color, moving from Jamaica to the United States at the age of 16, navigating 'interlocking forms of discrimination.'"

On June 11, 2015, Giovanni was the youngest and last of four people who testified before the Multnomah County Board requesting they issue a Pride proclamation. Board members praised his accomplishments, then proceed to unanimously adopt the resolution.
We begin announcing a hero per day on June 1, and the heroes' posters are unveiled in a reception at Q Center on June 11, 2015, 5-7PM. The public is invited. A traveling version of the Heroes posters will be displayed by GLAPN and Q Center at Portland Pride.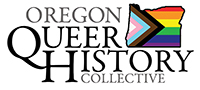 P.O. Box 3646 • Portland, OR 97208-3646 • info@glapn.or
Copyright © 2015