Queer Heroes Northwest 2015:
Stephen Manning
Stephen Manning is an openly gay attorney who specializes in immigrant rights. He was nominated as a Queer Hero specifically for his work in securing residency status for both a gay man and a lesbian, each of whom had same gender spouses who were citizens, following the ruling that invalidated part of the Federal Defense of Marriage Act.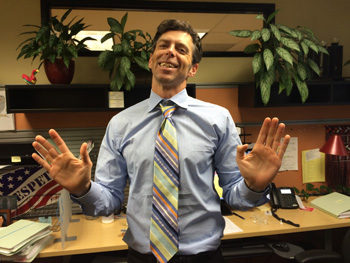 But the Queer Heroes story goes a bit deeper. Stephen received the Bill and Ann Shepherd Legal Scholarship of Equity Foundation for 1999-2000, so there's some history at work here.
Bill and Ann Shepherd were honored as Queer Heroes in 2012, as co-founders of PFLAG Portland in the mid-1970s. About 20 years later, Jeff Rose, Mr. Oregon Leather of 1993, decided as his stepping-down to honor the Shepherds by creating a scholarship fund for law students dedicated to LGBTQ justice. Jeff Rose was a Queer Hero in 2014. This year, Queer Heroes NW honors somebody who benefited from the scholarship that was created to honor the Shepherds.
Stephen is recognized for his intellect, commitment, resourcefulness, thoroughness, and willingness to do his homework. He works to bring due process to immigrants who otherwise would have no legal representation. Part of the work involves Federal lawsuits and appeals, and the rest is general immigration practice – challenging deportation orders, helping domestic-abuse victims stay in the United States, advocating for families that might be split, and aiding people seeking asylum.
He still finds time to help with fundraising for future Shepherd Scholarships.
We begin announcing a hero per day on June 1, and the heroes' posters are unveiled in a reception at Q Center on June 11, 2015, 5-7PM. The public is invited. A traveling version of the Heroes posters will be displayed by GLAPN and Q Center at Portland Pride.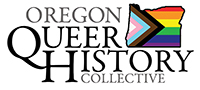 P.O. Box 3646 • Portland, OR 97208-3646 • info@glapn.or
Copyright © 2015