Queer Heroes Northwest 2015:
George Oberg
In Portland's gay community history, The Second Foundation appeared shortly after the Gay Liberation Front started meeting, answering a need for a more structured organization.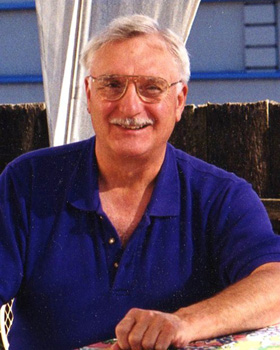 George Oberg was the first president of The Second Foundation. During his tenure, Second Foundation opened Oregon's first gay community center and held our state's first Pride celebration, both in 1971.
The Second Foundation was the first group in the state to survey candidates on, and advocate for sexual orientation anti-discrimination laws. Many members spoke on the radio and television or to public gatherings. In the process, the organization made many straight allies who would be increasingly influential in the subsequent decades. Much of today's LGBTQ movement is descended from the Second Foundation's early work.
Unlike many others in the early movement, George Oberg had an established career, and had a lot to lose if he came out publicly. However, he did exactly that by using his real name in a radio interview. When he arrived at work the next day, his boss simply quipped "I was wondering when you were going to come out."
Although George left the Second Foundation president's position after one year, he continued to work with the organization. The structure he created helped launch 1972 efforts to elect equality-minded candidates, and it was important in advocacy of Oregon's first gay civil rights bill in 1973.
We begin announcing a hero per day on June 1, and the heroes' posters are unveiled in a reception at Q Center on June 11, 2015, 5-7PM. The public is invited. A traveling version of the Heroes posters will be displayed by GLAPN and Q Center at Portland Pride.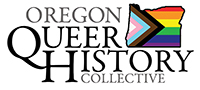 P.O. Box 3646 • Portland, OR 97208-3646 • info@glapn.or
Copyright © 2015