Queer Heroes Northwest 2015:
John Halseth and Robin Castro

Portland partners John Halseth and Robin Castro have been together for about 19 years. They are among Portland's highest-profile LGBTQ advocates.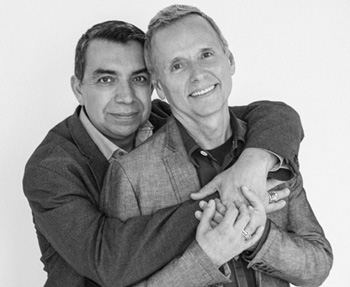 On Robin's Linked-In profile, he calls himself a "Bon Vivant & Social Do-Gooder," having retired from a career in the telecommunications industry.
John is a retired insurance professional, and has worked to advance transgender healthcare inclusion.
In their neighborhood in Northwest Portland, they are known as the couple who painted their house "Timbers" green in honor of their favorite soccer team.
When Multnomah County briefly issued marriage licenses to same-sex couples in 2004, Robin and John got married – only to have the marriage annulled a month later by the passage of Oregon's Ballot Measure 36.
The couple appears to have treated their disappointment with generous doses of activism.
Five years ago, Basic Rights Oregon (BRO) gave the couple its Fighting Spirit Award in recognition of their work. John and Robin currently serve on the boards of, respectively, BRO's Education Fund and BRO Equality PAC. They spent six months in 2013-2014 on the speakers' bureau of Oregon United for Marriage.
More recently, John and Robin have shown their commitment to racial and ethnic inclusion by assisting Queer Intersections Portland, in advocating for, promoting visibility, and building stronger communities for LGBTQ youth of color.
John also served on the Advisory Board which was established in 2014 to assist in restructuring Portland Q Center.
We begin announcing a hero per day on June 1, and the heroes' posters are unveiled in a reception at Q Center on June 11, 2015, 5-7PM. The public is invited. A traveling version of the Heroes posters will be displayed by GLAPN and Q Center at Portland Pride.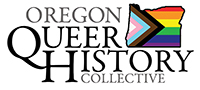 P.O. Box 3646 • Portland, OR 97208-3646 • info@glapn.or
Copyright © 2015