Queer Heroes Northwest 2015:
Athen Zachary O'Shea

Athen was introduced to community organizing while volunteering with the San Francisco Tenants Union in the late nineties, counseling working class, Latina/o, and queer individuals and families who were being evicted from their homes in the Mission District. Since then he has believed in mutual aid and sought to develop his skills and service in grassroots organizing.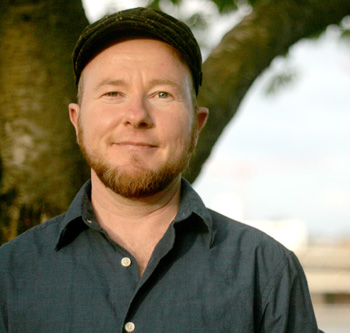 A volunteer mediator and peer coach with the Resolutions Northwest Neighborhood Mediation Program since 2008, Athen joined the facilitation team of Tranz Guys PDX in October 2009. Facilitating Tranz Guys has been deeply educational. "We talk about what we have in common, but we also face our differences and what they mean as we move through the world. As a white man who is working class, white collar, queer, trans, and disabled, understanding intersections of privilege and marginalization is essential for me."
In September 2013, Athen expanded his volunteerism at Q Center, engaging leadership in conversations about racial, gender, and disability justice. He co-founded the Q Center Disability Access & Empowerment and Trans Community Leaders working groups, and later joined the Q Center Board of Directors, helping a community organization in crisis move toward institutional reform and sustainability.
Athen was a founding member of the Trans March 2014 organizing committee that brought 400 trans people to downtown Portland to kick off Pride weekend. He has been inspired by the heroic efforts of the 2015 committee, bringing together twice as many trans people and allies in a celebration of unity in June 2015..
We begin announcing a hero per day on June 1, and the heroes' posters are unveiled in a reception at Q Center on June 11, 2015, 5-7PM. The public is invited. A traveling version of the Heroes posters will be displayed by GLAPN and Q Center at Portland Pride.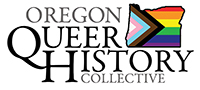 P.O. Box 3646 • Portland, OR 97208-3646 • info@glapn.or
Copyright © 2015