Queer Heroes Northwest 2015:
Llondyn Renee Lashawn Elliott

Some of us in the LGBTQ community can recall trying to get through high school without attracting any more attention than absolutely necessary.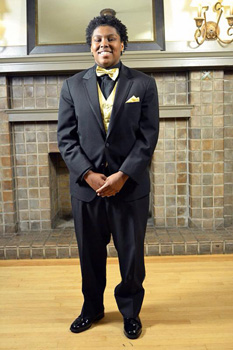 And then there's Llondyn Elliott, who is out, proud, active, and looking for more ways to be involved in her school and her community.
Llondyn Elliott is an openly lesbian senior at Portland's Jefferson High School. She is on the steering committee of PFLAG Portland Black Chapter –helping to make the policy decisions that guide the organization.
Llondyn is an active member of the Jefferson High School Gay Straight Alliance (GSA). As part of the GSA, she helped create and present a training to all Jefferson high school staff on how to be allies, helping them understand some of the challenges faced by queer students, and teaching appropriate language related to gender expression and sexual orientation.
She also participates in the school's Black Student Union.
Llondyn is involved in the Urban League of Portland's Social Justice and Civic Leadership Program. In mid-March, she spent two days being trained as a peer mediator at Jefferson High.
Perhaps it helps that Llondyn's mother, Lakeitha Elliott is a straight ally whose own mother was lesbian. Lakeitha is also active in PFLAG Portland Black Chapter.
However, the accomplishments are Llondyn's. She is the one who goes to school every day, with the energy, confidence, and capability to transform her school environment into a place where everyone can grow.
The Queer Heroes nominators look at risk, sacrifice, service, example, and inspiration. We found them all – in a high school student!
We begin announcing a hero per day on June 1, and the heroes' posters are unveiled in a reception at Q Center on June 11, 2015, 5-7PM. The public is invited. A traveling version of the Heroes posters will be displayed by GLAPN and Q Center at Portland Pride.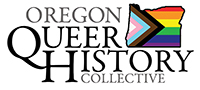 P.O. Box 3646 • Portland, OR 97208-3646 • info@glapn.or
Copyright © 2015