Queer Heroes Northwest 2015:
Richard Pastega

Richard L. Pastega grew up in Klamath Falls and spent most of his life there.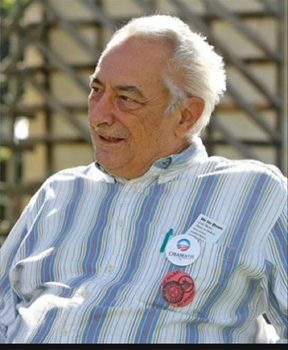 He was a high school history teacher for much of his career, first in Klamath Falls, and later in Juneau, AK. He followed that with a teaching assignment in Thessaloniki, Greece. Richard later came back to Klamath Falls and was the editor of an alternate newspaper, "Breakdown."
He became a gay activist in the 1970s and founded the Klamath Gay Union. That was a courageous act in a southern Oregon rural community. The organization was part of a coalition that advocated for Oregon's first sexual orientation non-discrimination bill in 1973.
Later in the decade, Richard invited Portland gay activists to visit Klamath Falls where they spoke on the radio about the state of gay civil rights. Richard was eventually elected to the city council, but kept his gay profile low there. He ran for mayor several times, but was never elected.
After his father's death in 1976, Richard helped his mother run the family grocery store until it was closed in 1998. He was a supporter of the Klamath Basin Lambdas, an LGBTQ group that often participated in local parades.
Richard passed away in 2014, but his spirit lives on through Klamath County LGBTQ activists who continue his tradition.
We begin announcing a hero per day on June 1, and the heroes' posters are unveiled in a reception at Q Center on June 11, 2015, 5-7PM. The public is invited. A traveling version of the Heroes posters will be displayed by GLAPN and Q Center at Portland Pride.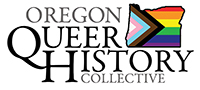 P.O. Box 3646 • Portland, OR 97208-3646 • info@glapn.or
Copyright © 2015