Queer Heroes Northwest 2015:
Joslyn Baker
Joslyn Baker was surprised to learn she had been nominated as a Queer Hero. However, members of the LGBTQ community recognized her work against sexual violence and human trafficking – problems which transcend every boundary and label in the community at large.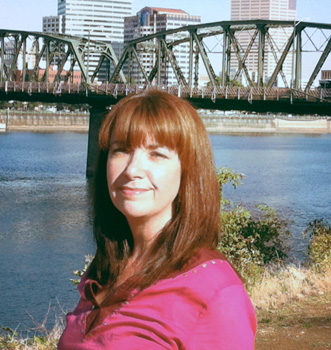 Joslyn is currently a Project Manager with Multnomah County Department of Community Justice. She tries to focus public policy in the interconnected areas of homelessness, domestic violence, commercial sexual exploitation of children and adults, and LGBTQ equality. In various positions in the Portland area, her work has addressed similar issues for more than 20 years.
"Collaboration" is one of Joslyn's themes, and she demonstrates a knack for crossing boundaries: across jurisdictions, across the public-private divide; across the barriers that separate law enforcement, victims, survivors and citizens, she works to respond to the needs of commercially sexually exploited individuals – children, in particular.
Joslyn's work has never been limited to the LGBTQ community. However, she recognizes, like almost everyone else, that LGBTQ kids are more likely to be homeless, and homeless kids are more likely to be forced into sex work to survive.
Anybody who works on those problems for 20 years in a hero in our book. Learn more about Joslyn's work at joslynbakerconsulting.com.
We begin announcing a hero per day on June 1, and the heroes' posters are unveiled in a reception at Q Center on June 11, 2015, 5-7PM. The public is invited. A traveling version of the Heroes posters will be displayed by GLAPN and Q Center at Portland Pride.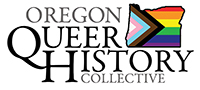 P.O. Box 3646 • Portland, OR 97208-3646 • info@glapn.or
Copyright © 2015