Queer Heroes Northwest 2015:
Maurice Evans

In an interview with Basic Rights Oregon four years ago, Maurice said: "I got involved in this work because few people at the time wanted to work with people with HIV/AIDS. I was diagnosed with HIV in 1983 and I was losing friends at a staggering rate and the only thing that kept me sane was to begin working to support and provide hope to my peers and work to help end all the suffering & dying."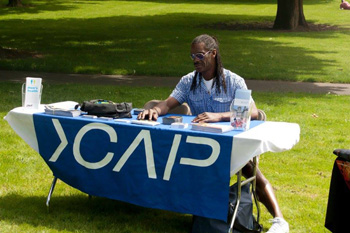 He is the lead of a nationally-recognized program at Cascade AIDS Project (CAP), improving health outcomes among HIV-positive individuals with complex life situations.
He developed our region's only support and empowerment program for the HIV-positive Black/African American community.
He developed and facilitated health-focused workshops for incarcerated people in partnership with Oregon's Department of Corrections.
As a person of faith, Maurice has mobilized organizations such as the Albina Ministerial Alliance to increase LGBTQ inclusiveness and promote awareness and testing for sexually transmitted diseases.
Maurice has planned and fundraised for Portland's annual Black Pride. He regularly volunteers with PFLAG Portland's Black Chapter, and he served on the African American AIDS Awareness Action Alliance (A6).
At the state level, Maurice is an appointee on Oregon Health Authority's Integrated Planning Group, developing the comprehensive HIV/VH/STI prevention, treatment, and care plan for the entire state. He also serves on the Governor's Health Equity Committee, creating statewide policy aimed at reducing health disparities.
We're proud to include Maurice Evans among our Queer Heroes for 2015.
We begin announcing a hero per day on June 1, and the heroes' posters are unveiled in a reception at Q Center on June 11, 2015, 5-7PM. The public is invited. A traveling version of the Heroes posters will be displayed by GLAPN and Q Center at Portland Pride.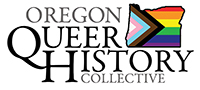 P.O. Box 3646 • Portland, OR 97208-3646 • info@glapn.or
Copyright © 2015