Queer Heroes Northwest 2015:
Cory L. Murphy

Cory L. Murphy, a Chicago native, moved to Oregon in 1999 and began working as office manager for Just Out while attending classes at Clark College. He then attended Portland State University part-time while working at Boxxes & Red Cap Garage as club promoter.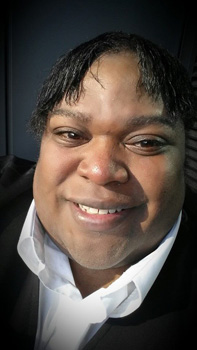 Since 2000, Cory has shown commitment to civil and human rights volunteering with community-based African-American organizations. He served as Brother to Brother/UPO's Technology Coordinator and as past co-chair & volunteer for Portland Black Pride. Cory is also a member of the PFLAG Black chapter and is past president of the NAACP chapter at PSU.
He is also dedicated to working on equality, safety and social justice as Co-Chair for the Alliance for Safer Communities and on the Board of Directors of GLSEN Oregon and Queer Intersections Portland. Cory is also a member of the City Club of Portland, serving on its Finance Committee.
Since 2009, Cory is perhaps best known as staff & Director of Operations for Pride Northwest - implementing its day to day operations and administrating the annual Portland Pride Parade and Festival - serving over 300,000 visitors and hundreds of exhibitors over the past five years.
In 2014, Cory received the Portland Human Rights Commission prestigious Emily Gottfried Emerging Leader Award. Recipients were "selected based on their efforts to eliminate discrimination and bigotry, to strengthen inter-group relationships, and to foster greater understanding, inclusion, and justice for those who live, work, study, worship, travel, and play in the City of Portland."
We begin announcing a hero per day on June 1, and the heroes' posters are unveiled in a reception at Q Center on June 11, 2015, 5-7PM. The public is invited. A traveling version of the Heroes posters will be displayed by GLAPN and Q Center at Portland Pride.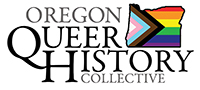 P.O. Box 3646 • Portland, OR 97208-3646 • info@glapn.org
Copyright © 2015