Queer Heroes Northwest 2015:
Jeanne St. John
Jeanne St. John is one of the founders, and first president, of the Oregon Central Coast chapter of PFLAG (Parents, Families and Friends of Lesbians & Gays), in Newport. That happened in 2008, following the suicide of a Newport High School student who had been harassed and bullied at school and had no support at home or in the community.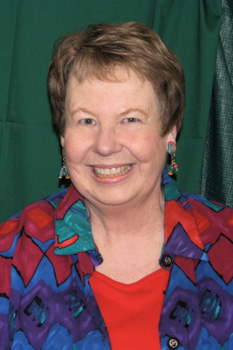 Before 2001, the community knew her as Dr. St. John, a school principal or district administrator, or perhaps as a coordinator and instructor in Portland State University's Master's in Curriculum and Instruction program (roles which she held simultaneously at least part of the time).
One role seems to have pointed towards the other, leaving Dr. St. John not only admirably qualified, but dynamic enough, and well-enough connected to advocate effectively for queer kids in a community that has not always been open to change.
Jeanne St. John has promoted Bully Prevention programs in Lincoln County Schools. She has taught LGBT 101 workshops to high school staff, students, and community groups. She has helped establish Gay/Straight Alliance clubs in local schools, and in the Job Corps. She has forged partnerships with schools, local elected officials, and community mental health organizations to serve LGBTQ youth. She's responsible for a very well-attended Valentine's Day event every year in Newport, which attracts both queer and straight communities.
Jeanne obviously couldn't have done all this alone; but it's not clear how much of it would have gotten done without her, and Lincoln County is clearly a better place for LGBTQ young people because of Dr. St. John and PFLAG-OCC..
We begin announcing a hero per day on June 1, and the heroes' posters are unveiled in a reception at Q Center on June 11, 2015, 5-7PM. The public is invited. A traveling version of the Heroes posters will be displayed by GLAPN and Q Center at Portland Pride.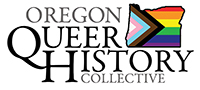 P.O. Box 3646 • Portland, OR 97208-3646 • info@glapn.org
Copyright © 2015