Queer Heroes Northwest 2015:
Debra Porta
Debra Porta seems to be everywhere in Portland's LGBTQ community, and folks are inclined to assume that she's on the payroll of one of the big organizations downtown.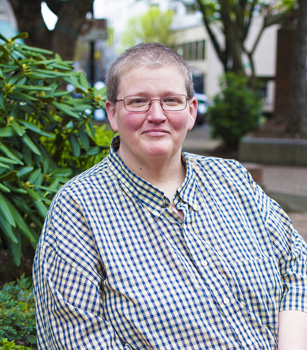 But that's not the case. Debra is one of our community's hardest-working and best-qualified volunteers. She makes enormous contributions to the LGBTQ scene while working around the demands of a "real" job.
For starters, Debra has been the President of Pride Northwest since 2007, bringing us bigger, better, more professional, and more inclusive Portland Pride festivals every year. The Pride Parade and Festival are the two most visible events in the LGBTQ community – and the events keep growing, both in attendance, which is affirming, and in diversity, which, in Debra's words, is a matter of "conscious guiding principle."
In 2015, Debra also became involved in the efforts to save and revitalize Portland Q Center, in two ways. Organizationally, Pride Northwest is providing financial and logistical support to the Center, understanding the long-term benefits of vitality and diversity in a functioning community center.
Debra has also been participating on a personal level, attending forums and getting to know the people and the issues involved in the Q Center rebuilding process, and sharing her own experience and expertise.
Debra is out as a lesbian in her actual employment at Portland Community College. Outside of work hours, she mentors and supports LGBTQ students, advises the queer student club at the Cascade Campus, and is working on expanding LGBTQ student resources and support systems.
We begin announcing a hero per day on June 1, and the heroes' posters are unveiled in a reception at Q Center on June 11, 2015. from 5-7PM. The public is invited. A traveling version of the Heroes posters will be displayed by GLAPN and Q Center at Portland Pride.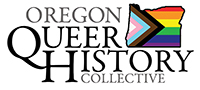 P.O. Box 3646 • Portland, OR 97208-3646 • info@glapn.org
Copyright © 2015