Queer Heroes Northwest 2015:
Paul Homan
Paul Homan is the Senior Program Manager for Prevention and Pilot Projects at HIV Alliance.
HIV Alliance is a giant in Oregon's LGBTQ community. It began in Eugene, and is now delivering treatment and services to HIV/AIDS patients in eleven counties, from Lakeview/Klamath Falls to the south and central coast, and Clatsop County.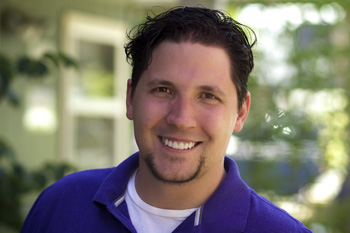 Paul reaches out to the MSM and Gay men's population all over that territory. He has created innovative outreach programs and several regional health fairs, raising awareness and encouraging regular HIV testing. He supervises needle exchange programs for people who inject drugs, and has started a group that emphasizes safer sex practices among HIV positive men, called Guys Like Us.
Diagnosed with HIV in 2003, Paul has an obvious personal connection to his work, and he regularly works above and beyond his job description. He reaches out regularly to elected officials to keep gay men's issues in the hearts and minds of decision makers, making him a valuable asset not only locally, but statewide. He recently went to Washington DC to advocate on Capitol Hill for people living with viral hepatitis, and he represents HIV Alliance in the Marion County advocacy group Allies for Equality, and also as a member of the Oregon HIV/Viral Hepatitis/Sexually Transmitted Infection Integrated Planning Group (IPG). 
Paul loves working with kids.  He has volunteered with Camp Starlight, a camp for kids affected by HIV/AIDS, since 2007.
We begin announcing a hero per day on June 1, and the heroes' posters are unveiled in a reception at Q Center on June 11, 2015, 5-7PM. The public is invited. A traveling version of the Heroes posters will be displayed by GLAPN and Q Center at Portland Pride.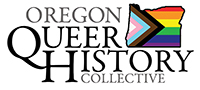 P.O. Box 3646 • Portland, OR 97208-3646 • info@glapn.org
Copyright © 2015