Queer Heroes Northwest 2015:
Human Dignity Coalition
There are LGBTQ people outside of Oregon's urban centers. There always have been. They face the same challenges as LGBTQ people anywhere else, and a few more besides.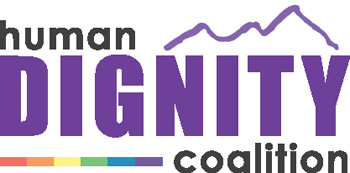 Rural communities can be conservative. Minorities in a small population are more visible, and where everybody knows everybody, both advocacy and opposition may be quite personal. When a helpful program gets started, the pool of volunteer support is smaller, and likewise, the available financial support. Plus the jurisdiction is usually bigger – instead of neighborhoods, rural organizations frequently deal with multiple counties.
So it's wonderful to see Human Dignity Coalition, in Bend, Oregon. They started in 1992 as part of a statewide movement to oppose an ugly anti-gay constitutional amendment, the Oregon Citizens Alliance's Measure 9. And they have been working ever since to advance human rights, human dignity and equality for LGBTQ people in Central Oregon.
HDC provides ongoing support to local high school and college Gay Student Alliances, and works with other agencies to see that equality moves forward. They maintain a support group for trans* and gender variant individuals, families, and allies. They produce Central Oregon Pride, which is now in its eleventh year, drawing people and talent from all over the Northwest.
HDC's programs, its list of supporters, and the diversity of its Board of Directors, all suggest that this group has been extra smart and worked super hard for all the years of its existence. Oregon's LGBTQ community is fortunate to have them.
We begin announcing a hero per day on June 1, and the heroes' posters are unveiled
in a reception at Q Center on June 11, 2015, from 5-7PM. The public is invited. A traveling version of the Heroes posters will be displayed by GLAPN and Q Center at Portland Pride.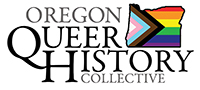 P.O. Box 3646 • Portland, OR 97208-3646 • info@glapn.org
Copyright © 2015