Queer Heroes Northwest 2015:
Ellen Summers
Ellen Summers was a powerhouse in the transgender community, both in Portland and internationally, before there was much of a transgender community at all.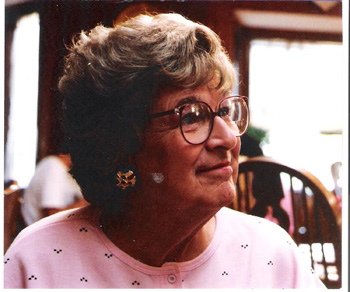 Before approximately 1980, folks on the trans* spectrum tended to be isolated, either hiding or hoping to "pass."
Ellen wanted that situation to change. She helped found Northwest Gender Alliance (NWGA) in 1980. She served on the board of the International Foundation for Gender Education from 1987 until her death in 1994. She became deeply involved with Tri Ess (Society for the Second Self) on the national level. She helped establish Dreams, a trans gathering held in Lincoln City for many years; and in 1990, she helped start Esprit, the trans convention that transforms Port Angeles, WA, every year.
Ellen could certainly organize, but locally she is remembered for her kindness, warmth, and tireless service. She held every leadership role in NWGA, but found her niche as secretary, which allowed her to correspond with hundreds of trans individuals worldwide. She would research local laws on crossdressing for people unsure about their local situations. She was always willing to meet with trans individuals and their spouses, to help them understand what it meant to be transgender. In a time when safety was a real concern, she went to great lengths to make people feel welcome and safe, and keep those who do harm away. Thirty years after the fact, those memories are still strong.
Ellen died of prostate cancer in December of 1994.
We begin announcing a hero per day on June 1, and the heroes' posters are unveiled
in a reception at Q Center on June 11, 2015, from 5-7 PM. The public is invited.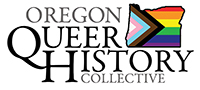 P.O. Box 3646 • Portland, OR 97208-3646 • info@glapn.org
Copyright © 2015