Queer Heroes Northwest 2015:
Shaley Howard
Queer visibility in Portland got quite a boost when Shaley Howard won the Portland Timbers 2015 billboard contest. And when it looked like Shaley was going to win, she helped promote another queer friend to get votes so two out of the four Timbers billboards featured queer women. That's beyond remarkable.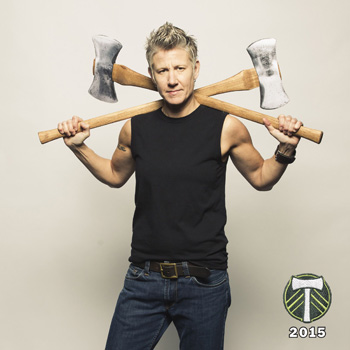 Not content to rest on those laurels, she leveraged the situation into a fundraiser for Oregon Tradeswomen Inc (OTI), challenging anyone who took a selfie with the billboard in the background and donated money to OTI, she too would also donate. That's Shaley; smart, bold, inventive, and a positive force for queerness in our community.

She's a fundraiser and an organizer; volunteering for OTI, encouraging women to consider careers in the trades, and promoting an annual Women's Build event with Habitat for Humanity. Shaley has ways of making things happen.

As a long time supporter and volunteer of the Human Rights Campaign (HRC) Shaley wanted to bring more women and community into the organization. So she singlehandedly started from scratch the Portland Women's 3x3 Basketball Tournament which is an annual event benefiting HRC. Now in its 7th year, tournament has raised over $30,000 for HRC.

Aside from the billboards, Portlanders also know Shaley as the sports writer for PQ Monthly where she writes about all sorts of queer sporting events along with lesbian and women's issues in our community.
We begin announcing a hero per day on June 1, and the heroes' posters are unveiled
in a reception at Q Center on June 11, 2015, from 5-7 PM. The public is invited.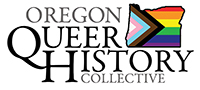 P.O. Box 3646 • Portland, OR 97208-3646 • info@glapn.org
Copyright © 2015