Queer Heroes NW 2014:
Catherine Stauffer
In 1992, Catherine Stauffer got on the mailing list of the Oregon Citizens Alliance (OCA) in order to investigate their anti-gay ballot measures. One day, she received an invitation to attend a viewing of a film the OCA had made to convince voters they should fear a "homosexual agenda".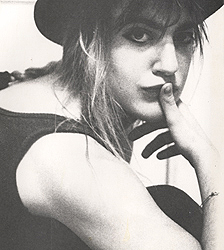 The OCA's communications director Scott Lively was suspicious of her. When she arrived at the church for the viewing, he violently removed her, throwing her against a wall and dragging her out of the church.
Catherine sued Scott Lively, as well as OCA board members Lon and Bonnie Mabon. The court ruled that Lively had used excessive force, and awarded Catherine a judgment. Lively paid up, but the Mabons refused to pay their portion. Catherine continued her legal attempts to obtain the money the courts had determined she deserved. The legal battle went on for over a decade, even landing Lon Mabon in jail for a month for contempt of court.
The long battle seemed to sap the OCA's strength and dampened its resolve to continue their anti-gay crusade. They lost their last ballot measure in 2000.
Lively himself has continued his agenda overseas. Because of his efforts to promote severe anti-gay legislation in Uganda, he is currently being sued in a U.S. federal court for crimes against humanity.
Update in 2022: Catherine Stauffer's story is told in depth and detail on Western States Center's website NoOn9Remembered.org, which was created to mark the 30th anniversary of the OCA's Ballot Measure 9.
Read the story at this link.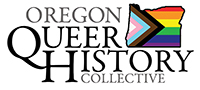 Copyright ©2022 • Gay & Lesbian Archives of the Pacific Northwest